Fabled City
Acknowledgements*
*:and guilty admissions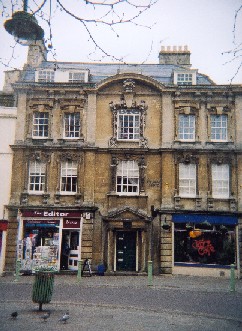 You may be wondering what basis I have for the historical information I'm giving. Well, I have used the excellent local history section in Bath Central Library and got my information from the sources listed below.

I will say immediately that the picture credits are not all acknowledged because I don't know where they all originate. Sorry!

So the pictures in Fabled City are the ones which I felt were those most worth sharing - unusual, unexpected, often glossed-over visions of Bath. If you have access to more pictures like these, and would not mind my using them, please get in touch. If I have used an image which belongs to you, please also get in touch - I have tried to acknowledge but I don't know the true sources for some of my images. Thanks.


Useful books for Bath history:
The Bath Blitz, Wainwright, 1975 Dewey class 942.38
Bath at Work, Harper, 1989, class 338
Bath beyond the guide book, Davis, 1988, class 942.398
Bath as it was, Winstone, 1980, class 942.398
Bath in old picture postcards, Joyce and Wills (ex librarians!), class 942.398
Bath in old photographs, ed Hudson, 1988
The Genius of Bath, Pound, 1986,Millstream Books
Buses and Trams of Bath, Chislett, 1986, class 398.342
Number 1, Royal Crescent Bath, Bath Preservation Trust,1994
Bath, Ellipsis Press, 1998
Bath in Old Photographs,
Bath before Beau Nash, Hamilton, 1978, Kingsmead Press
The Illustrated Journeys of Celia Fiennes 1685-1712, ed Morris, 1982
A Window on Bath, Elliott, 1994, Millstream Books, Orange Grove, Bath
and many others...this list is still growing, of course!
Last updated 21 February, 2001
FabledCity by